GourdMaster™ Woodburning Buddy II
---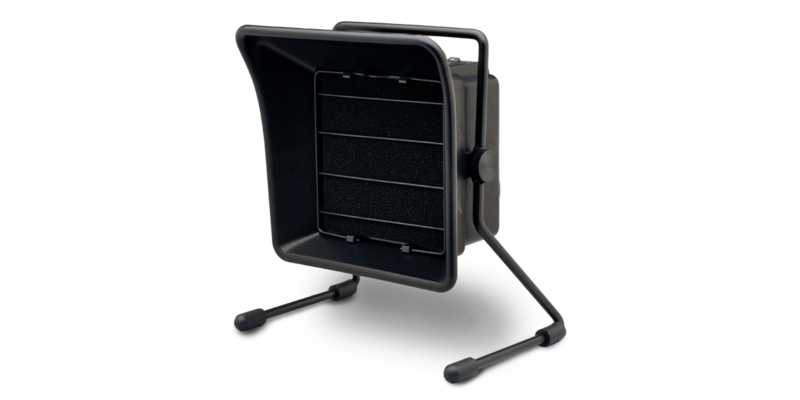 "…I absolutely love [the Woodburning Buddy]. I set it up in my kitchen … I've been very happy with how well it works. I would recommend it to anyone who has to work in an enclosed area." - Carla Jenkins, Sun City, CA.
The Woodburning Buddy II is Built with high quality materials, a special design for capturing smoke, and special "drop proof" packaging to ensure it won't get damaged in shipping. Plus, your Woodburning Buddy II comes with a full 1-year warranty!
The Woodburning Buddy II Offers These Great Features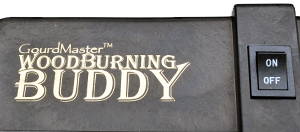 Easy to Use
With the flip of a switch, your Woodburning Buddy is ready to eat your smoke!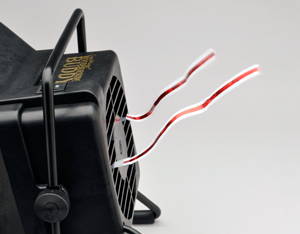 Powerful Fan
The Woodburning Buddy has a powerful fan that sucks in the smoke and pushes clean air out the back of the unit at 87 CFM!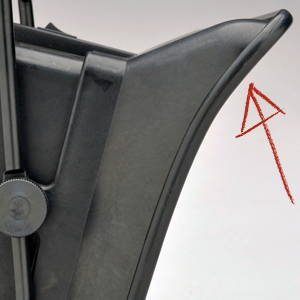 NEW! Extended Hood Captures Even More Smoke!
The Woodburning Buddy II now features an extended hood along the top edge of the front of the unit to help capture even more smoke.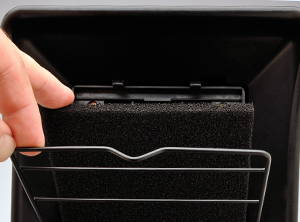 Replace Filters Quickly and Easily
The activated carbon filters are designed to last up to 30 days of continuous (8 hours/day) use. When it's time to replace them, just snap out the front grill, remove the old filter and replace it with a new one, snap the front grill shut and you're ready to go!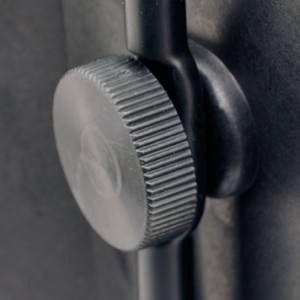 Fully Adjustable
The Woodburning Buddy can be adjusted to fit your personal work space so that it will suck up the maximum amount of smoke. A convenient wheel loosens to allow you to adjust the angle of your Woodburning Buddy. Tilt the unit to your liking, then simply tighten the adjustment wheels (one on each side) to lock the Woodburning Buddy in place.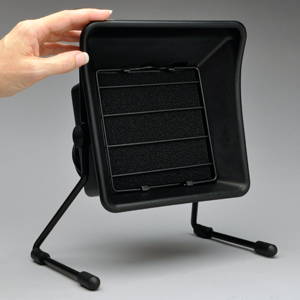 Lightweight and Portable
The Woodburning Buddy II is lightweight and compact with a small footprint so it won't take up much space on your work surface. It's also portable so you can bring it with you!
Non-Slip Feet
The Woodburning Buddy comes with non-slip rubber feet so it will stay where you put it and won't slide off your work surface even if you happen to bump into it while you work.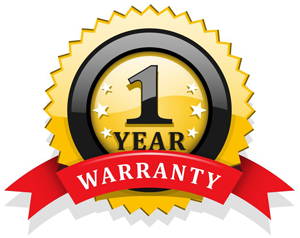 We Stand Behind the Woodburning Buddy
Your Woodburning Buddy comes with a full 1-year warranty that protects you from any defects in manufacturing. If your Woodburning Buddy fails under normal use conditions within 1 year from the date of purchase, simply return it to us for repair or replacement.
The GourdMaster™ Woodburning Buddy II is a must have tool for every woodburner (aka "pyrographer")! With a simple flip of a switch, the WoodBurning Buddy II's powerful yet near silent fan will take in the smoke and fumes caused by woodburning and pass it through a activated-carbon filter giving you clean and breathable air! Perfect for people who are extra sensitive to environmental irritants, or who may get watery eyes from woodburning smoke.
Its small portable, design makes it ideal to use on any work bench or table top. Great if you do your gourd crafting in smaller work areas with limited ventilation. The GourdMaster™ Woodburning Buddy II is even better than its predecessor! It is built with extra high quality materials to make it more rugged and longer-lasting, and it's new intake design draws in more smoke.
The GourdMaster™ WoodBurning Buddy II runs off of 120V Power. Plug it in to your home or workshop outlet and you're ready to go!