New Customer Special!
Are you a new customer?
Get Our Popular 'Gourd Sampler Box' for 50% Off the Regular Price!  
Reg. $79.90, Just $39.95!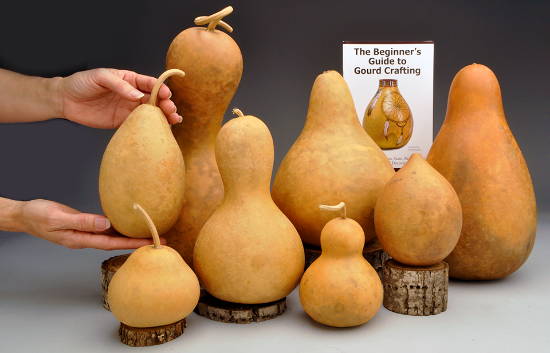 Get Our Gourd Sampler Box, a $103.19 value for Reg. $79.90, Just $39.95!
Your Sampler Box includes:
4 cleaned, craft-ready gourds 4"-5"*
4 cleaned, craft-ready gourds 6"-7"*
1 booklet, "The Beginner's Gourd to Gourd Crafting"

When purchased separately the items in this sampler box would cost $103.19!
*gourds are sized by diameter, the distance straight across at the widest point
How to Claim Your 50% Off Coupon

This offer is for NEW CUSTOMERS ONLY. If you have purchased from us in the past, you will not receive a coupon for this offer. For new customers, simply enter your primary e-mail address above and click the "Send" button. Then, check your e-mail for a special link that you can use to claim this special offer. Coupon valid for purchase of the Sampler Gourd Box only and is not transferable.