Box Of 6 Birdhouse Gourds
Pre-Cut And Craft-Ready
---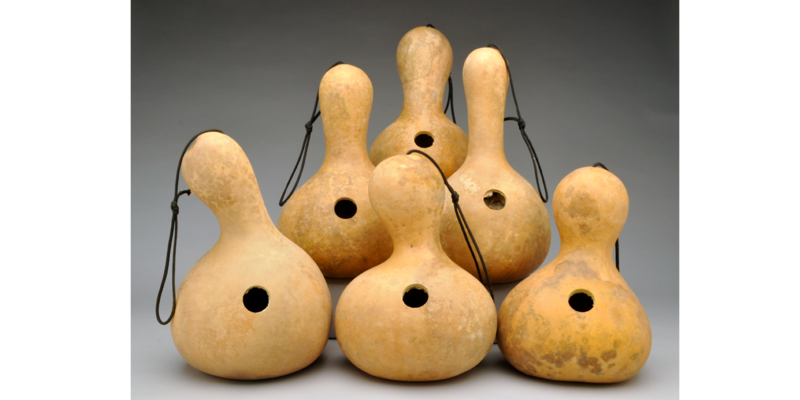 Box of 6 Birdhouse Gourds 7-8 inches in diameter.* Our Birdhouse gourds are pre-drilled, with a cord for hanging already threaded and installed.
*Please note: Gourds will be bigger than the indicated range because of how we price them. For example, a gourd that passes THROUGH the 7-inch ring on our sizing board is priced as a 6-inch gourd, even though it could be as big as 6.9 inches. Watch our Gourds 101 video to see how we price our gourds.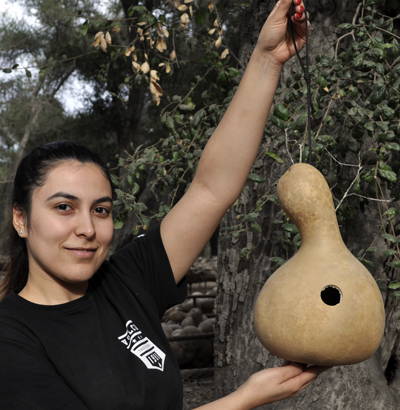 Shown above, Maria hangs a birdhouse from her hand to show that although the top of the gourd may be crooked, the birdhouse will still hang straight!
The birdhouses below are made with designs from the Stick 'n Burn pack, "Designs for Birdhouses", by Christy Barajas. This pack features 4 different pages that incorporate a variety of birds, flowers, adorable lady bugs, snails, and even caterpillars! You'll love making your own gourd birdhouses using the fun images in this Stick 'n Burn pack!