People Gourds are back in stock and are now available in LARGER sizes!
Pictured here, Kelsey Nelson holds the NEW Large People Gourds, showing the comparison between the 3 inch diameter and the 4 inch diameter gourds.
There are 2 different options to choose from:
Box of 10, 3 inch diameter people gourds, 16-24 inches tall!
Box of 10, 4 inch diameter people gourds, 17-24 inches tall!
Diameter refers to width of the gourd straight across at the widest points.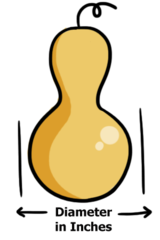 *Please note: Gourds will be bigger than the indicated range because of how we price them. For example, a gourd that passes THROUGH the 7-inch ring on our sizing board is priced as a 6-inch gourd, even though it could be as big as 6.9 inches. Watch our Gourds 101 video to see how we price our gourds.
Below are examples of sculptures and
Kachina dolls made using people gourds!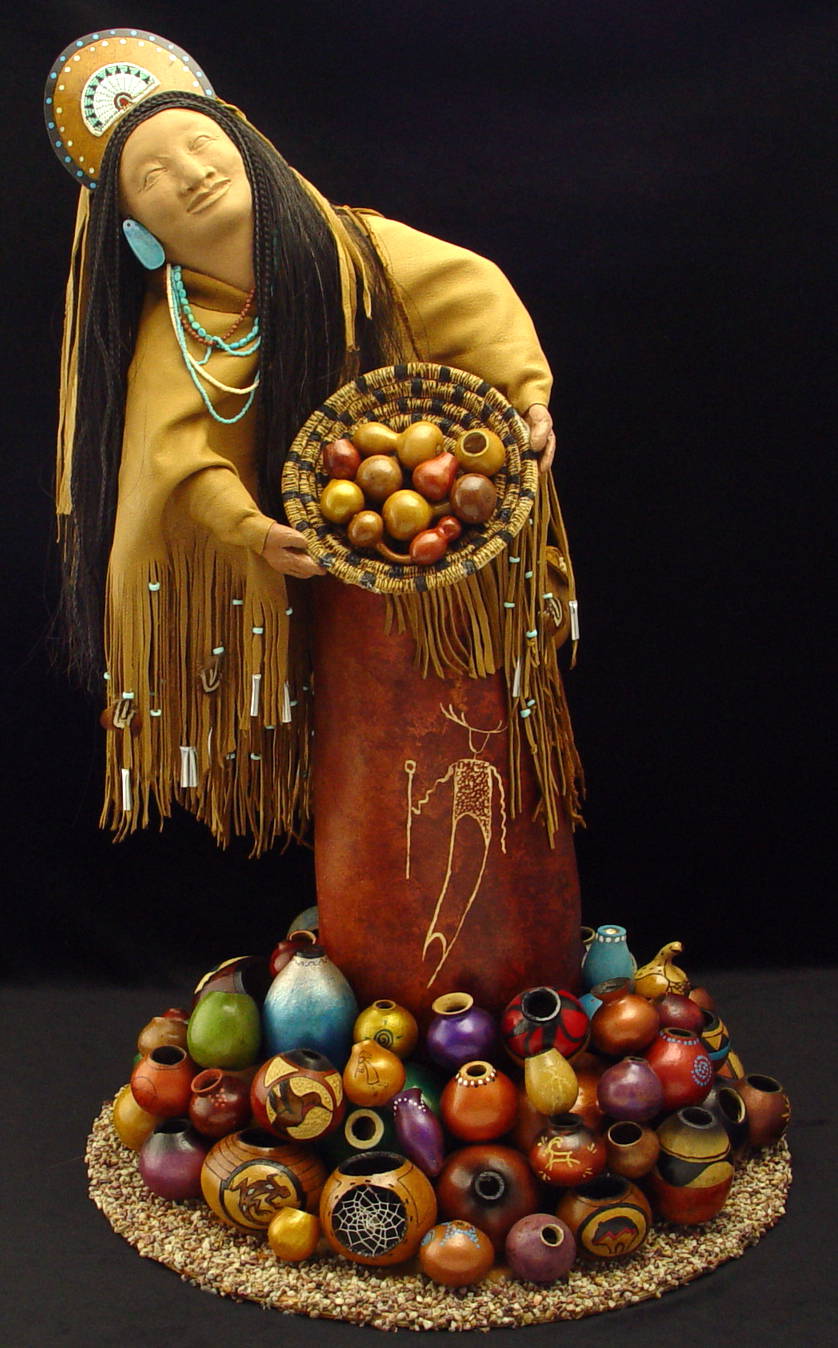 Gourd art by Pamala Redhawk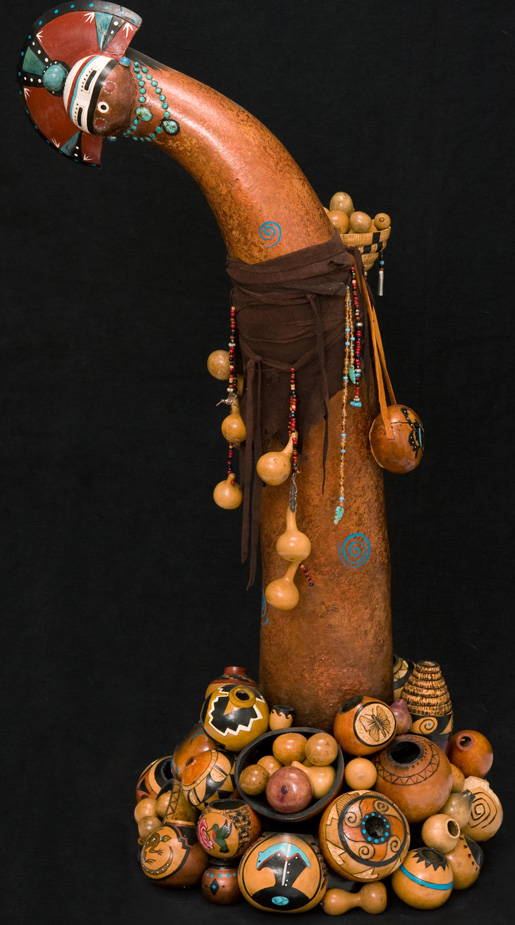 Gourd art by Pamala Redhawk
Shown above are 2 examples of stunning sculptures and Kachina dolls by Pamala Redhawk. So much amazing detail is found in both of these gorgeous art pieces!
She used a large People Gourd for the body of the sculptures.
She then surrounded the scultpures with tons of various sized Jewelry gourds and cut them into adorable, multi-colored pots! Each pot is it's own little art piece!
Watch the video below to see how to color fall leaves like on this gorgeous people gourd vase by Christy Barajas!
Some times when you remove the skin of the people gourds, the pulp can be discolored. Watch the video below to see how easy it is to mask the discoloration!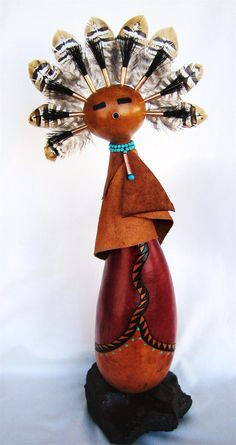 Gourd art by Rosario Wilke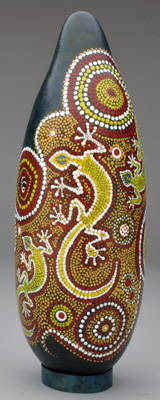 Gourd art by Claudia Herber