Now you can create a beautiful Gourd Basket the quick and easy way using a Pre-Cut Craft-Ready Gourd Basket!
Each gourd is carefully hand-selected for shape, then cut into a basket and completely cleaned on the entire inside, then sanded on the bottom, if necessary, so they sit flat. We also make sure each basket is made from an extra thick-shelled gourd, which means the handles will be sturdy and not break.
Gourd Baskets may cost a bit more since they are made from specially-selected gourds and more time is needed to cut and clean them, but they are worth it! Use them as a beautiful display on your counter with dried floral arrangements, or use them as a gift basket filled with your choice of goodies!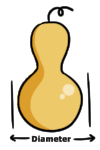 Available in 3 Sizes:
Small: Approx. 5" - 6.9" in diameter*
Medium: Approx. 7" - 8.9" in diameter*
Large: Approx. 9" - 10.9" in diameter*
Please Note: Gourds are often referred to as 5" or 6" or 7" etc., but they are will be bigger because of how we price them. For example, a gourd that passes THROUGH the 7-inch ring on our sizing board is priced and referred to as a "6-inch gourd," even though it could be as big as 6.9 inches. Click on the "How Gourds Are Priced" tab above to see how we price our gourds.
These beautiful Pre-Cut "Gourd Baskets" only come along once or twice each year, and they always sell out fast!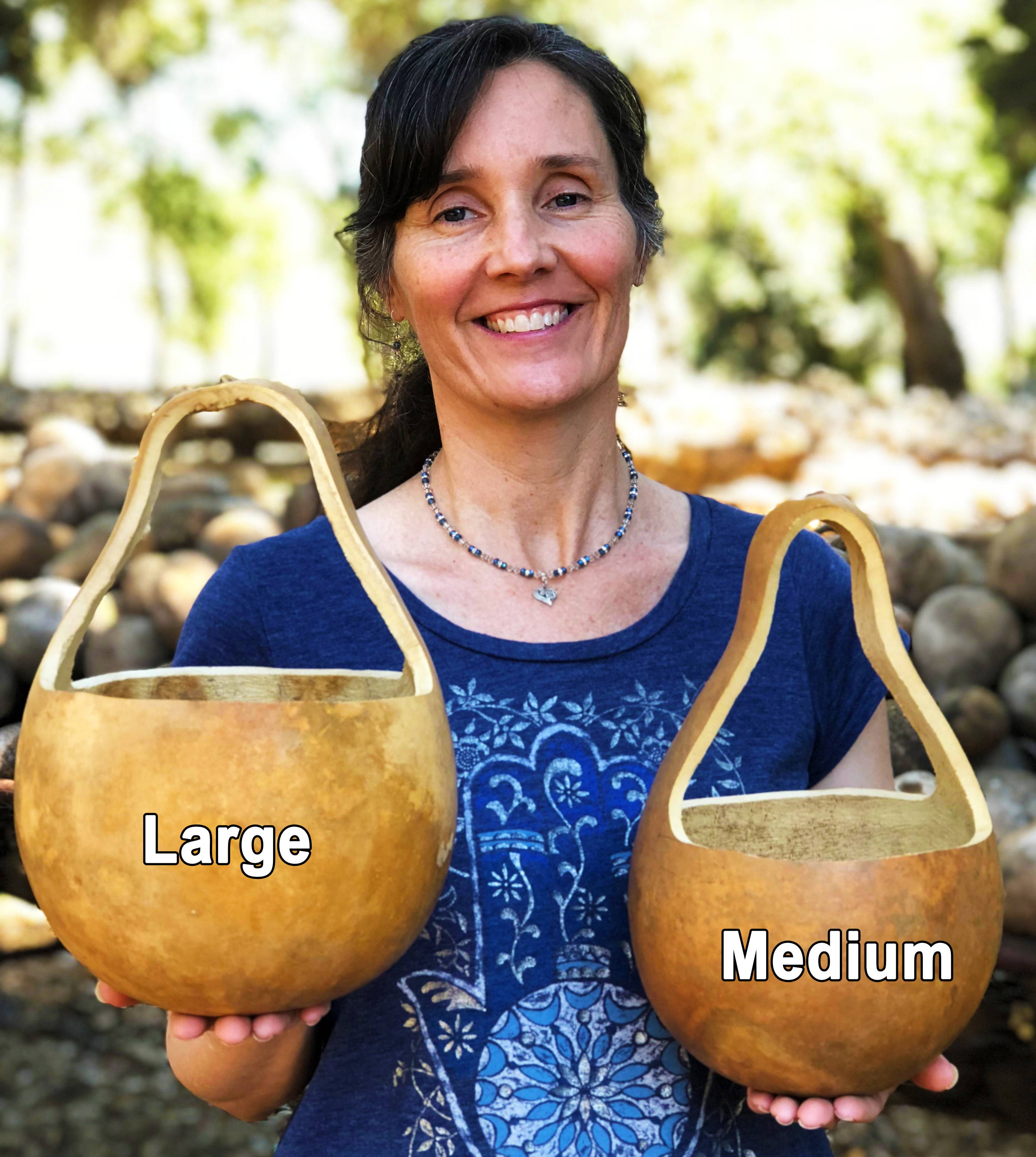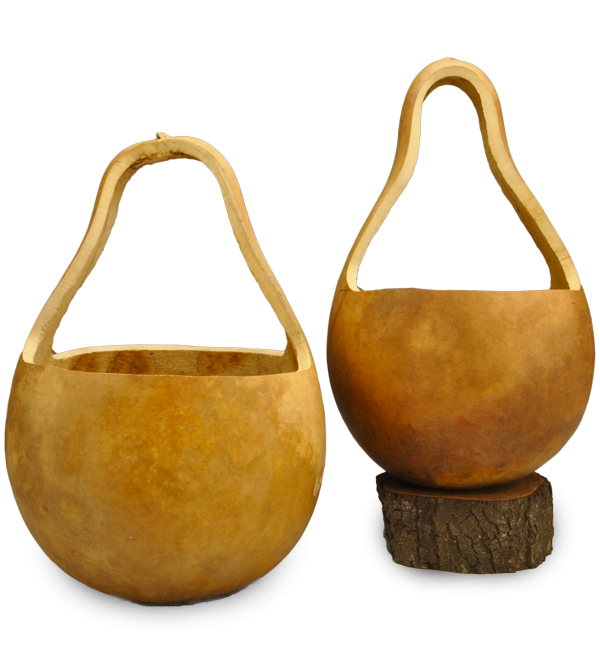 Shown above, Large 9" - 10.9" diameter Gourd Basket (on left) and Medium 7" - 8.9" diameter Gourd Basket (on right); Please note that gourds are a natural product and shells may have marks, dark areas, or natural blemishes. We cannot accept returns for gourds with natural shell markings or minor blemishes.
Take a Look at the Gorgeous Baskets Below for More Inspiration!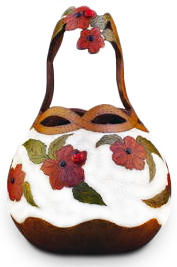 Above: Gourd art by Carol Golly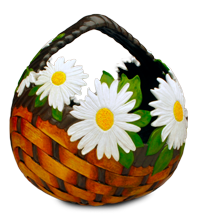 Above: Gourd art by Pat Greer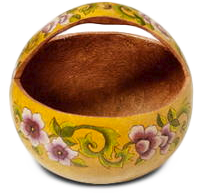 Above: Gourd art by Christy Barajas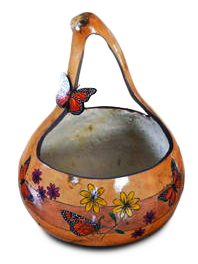 Above: Gourd art by Linda Pallis