Turquoise studs are VERY popular among gourd artists and are a beautiful embellishment to gourd art (especially gourds with Native American and Southwest designs)!
Each Faux Turquoise stud is 7mm in size and has a small post in the back, so they can be easily insterted into the gourd.
Just make a small hole in your gourd, add some gourd glue, and insert the stud! It's that easy!
Take a Look at the Gorgeous Artwork Below!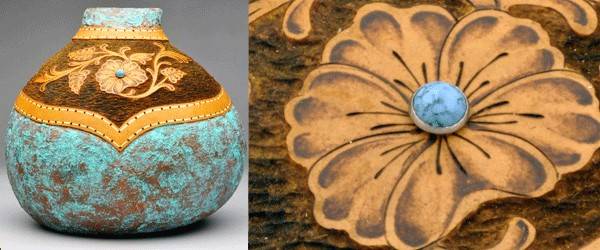 Pictured Above: Gourd art by Gloria Crane. Watch the full length tutorial video
and learn how to create this gourd art project with step-by-step instuction
by gourd artist and instructor, Gloria Crane. Click Here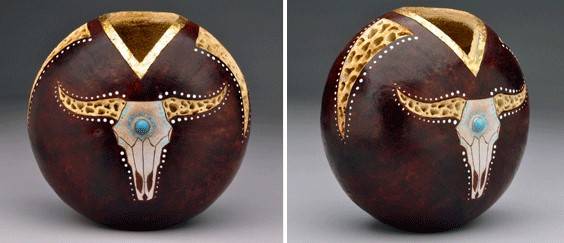 Please note: This product replaces SKU: SRS103