"I love Gloria Crane's artwork, and when I saw she used a Razertip woodburner in her videos I bought one immediately. I love it!!!!
Lightweight and portable,...heats up instantly." -Anne Rogers, IL
If you're looking for great value in a lifetime-quality tool at a competitive price, Razertip® can fit the bill!
While they were designed to add feather detail to bird carvings, owners of our burners have amazed us with some of the other materials that they use it on. Leather, gourds... etc. We look forward to hearing of other uses you may have discovered.
Razertip SSD-10, 10AMP burner with one heavy duty fixed #HD1L pen, one 16 gauge heavy duty cord. Dual handpiece capability (additional cord & pen required).The SS-D10 is Razertip's workhorse, with many features not found on any other burner. Dual handpiece capability allows you to have 2 pens plugged in at the same time and change between them at the flick of a switch!This is particularly useful if your work calls for frequent handpiece or cord changes. It saves time and wear on the connectors.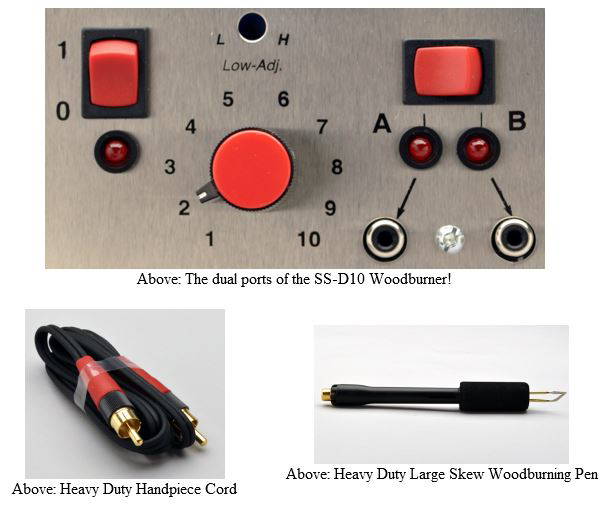 The SS-D10's extra lowend temperature adjustment allows you to turn the heat down further if the "1" setting is still too hot. If you are sculpting wax or detailing plastics, you will love the extra range available on the low end of the SS-D10.
10 amp output provides the fastest tip-heat recovery in the industry ideal wide-range temperature control: won't scorch wood at "1" through to "red-hot" at 10 super-flexible adapter cords (in standard or heavy-duty) will accept most any brand of pen indexed handpiece indicator lights can help confirm proper pen and cord operation ultra-stable control circuitry for consistent burns even when turned on-and-off-and-on again removeable and reversible handpiece cords allow use of extra-flex or heavy-duty cords laser-welding technology unconditional warranty covers everything (and we mean everything!) for 3 years on the power supply and one year on all handpieces including fixed tips. Even if you drop your pen and break the tip - it's covered!
120 Volts AC, 60Hz. Safety certified for Canada and the United States
Your "Dual" Razertip SS-D10 Burner Includes:
-Power Supply
-Heavy Duty Large Skew Woodburning Pen
-Heavy Duty Handpiece Cord
-$10 OFF any additional woodburning pen (choose your pen at checkout!)
Plus these FREE gifts (A $49.85 value!):
-DVD: "Woodburning with Gourds"
-Sampler Pack of Pre-Printed Stick 'n Burn -Transfer Sheets
-Gourd Practice Pieces
-Pre-Printed Stick 'n Burn Pack
Create Beautiful Pyrography Like the Art Pieces Below!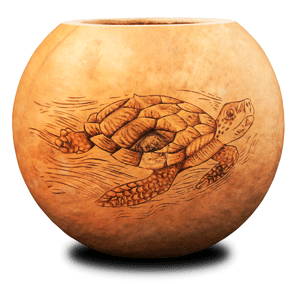 Above: Gourd art by Christy Barajas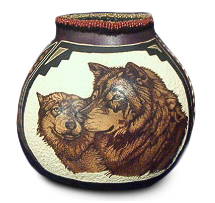 Above: Gourd art by Carrie Dearring