Quick Start Guide for New Gourders
---
Welcome to the world of Gourds! If you have not already done so, be sure to get our FREE Gourd Tutorial series on Video (delivered free to your email inbox). Also, check out the "Gourds 101" video below for an inside look at the farm and everything you need to know to place your first gourd order.
At the bottom of this page you will see a list of products we recommend for getting into gourd crafting, as well as some easy project ideas that are great for beginners!

Watch the video below to discover how to create a gourd with a hidden lid.
Why purchase the Proxxon Super Jigsaw from us instead of buying it cheaper elsewhere?
Watch the video below and find out!
---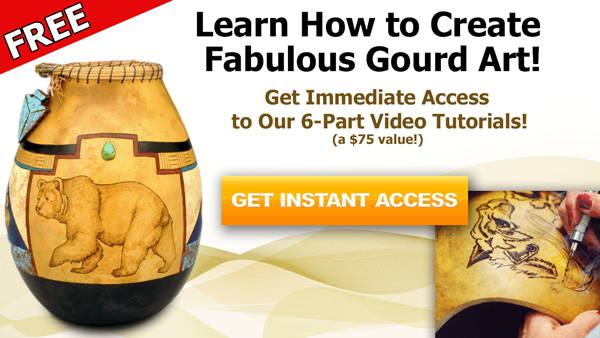 ---
Great Products for New Gourders:
---
---
Easy Beginner Gourd Projects:
---